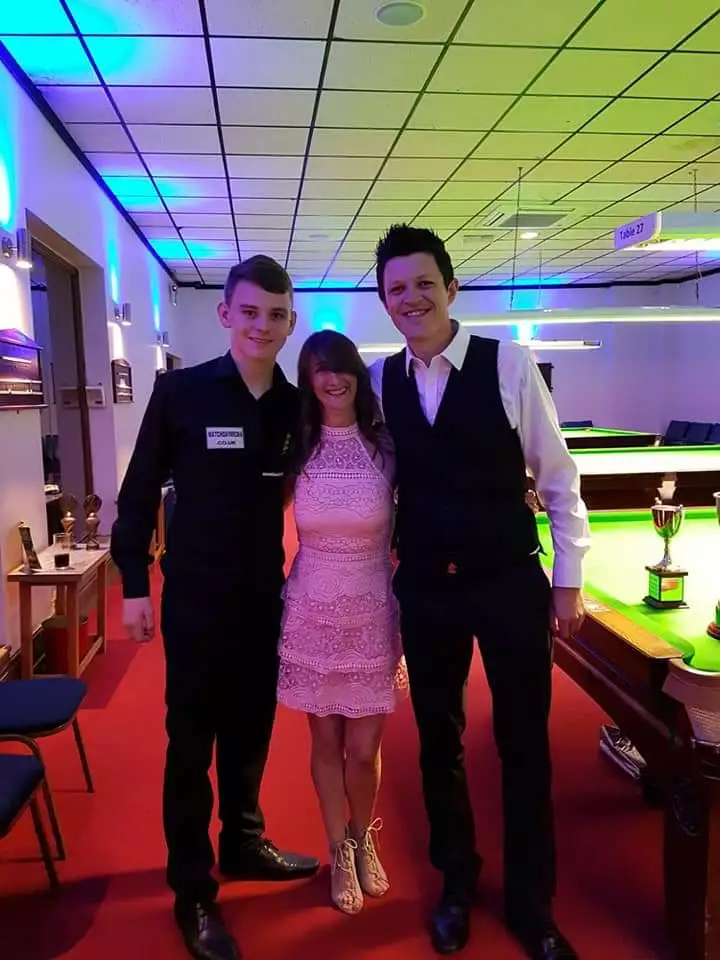 Perhaps it was the fact that Paula's elder brother had been so passionate about snooker and was the club champion at the first venue I had ever played in, that helped her slip seamlessly into the snooker world.
I was obsessed with the game but from the moment we met she proved to be a great source of encouragement to me, both as a player, and then later as a coach.
When I began running tournaments Paula would be there to help out, and it wasn't long before players of all ages and standards would recognise her bright outlook and sincere qualities when in need of support. Whether on or off the table she became quite the confidante to the insecurities that come with the mental side of this game.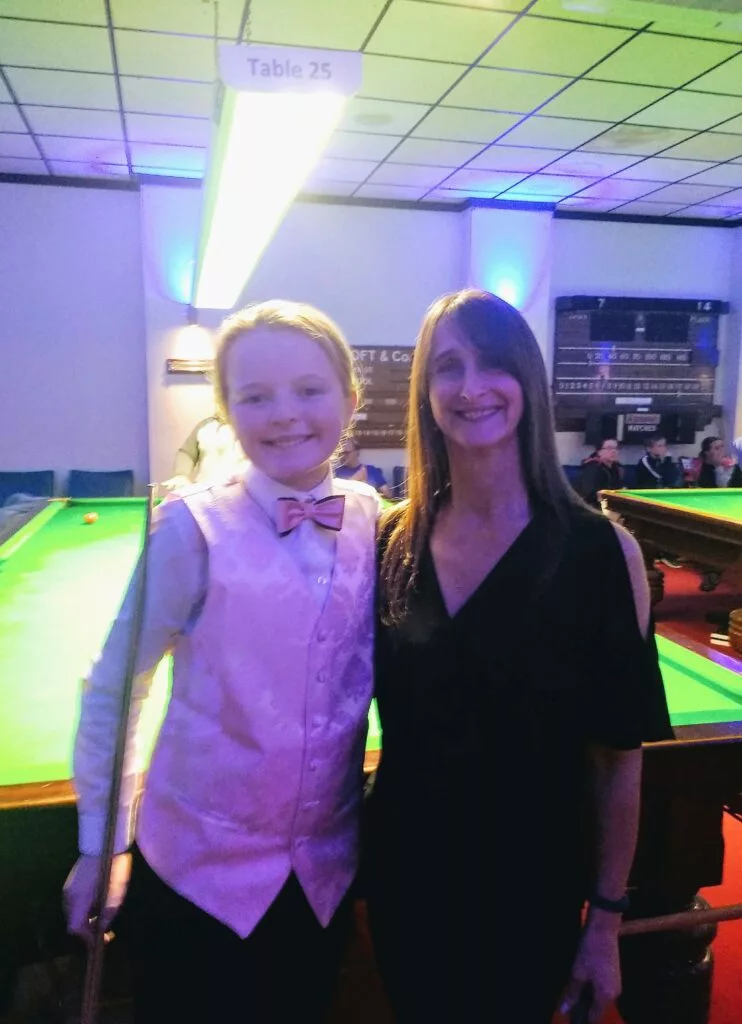 She was also much better at running and organising tournaments than I was ever going to be, and began to take on the role of chief tournament organiser with everything we ran. Before long she was running regional events, including the Northwest Open. She then ran Pro-am's and even English qualifying events.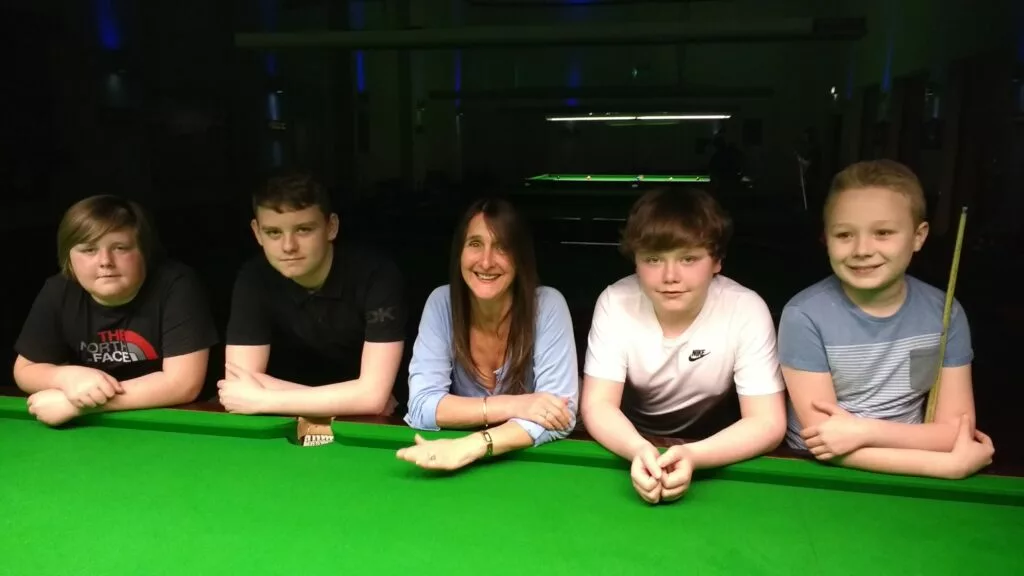 By the time we were running the old academy Paula was captaining junior teams in men's leagues. More often than not these teams would have an average age of just 12 but that didn't stop them from achieving some pretty amazing things. One age-related regional record after another tumbled and I've lost count of how many cups were won in these open-aged leagues.
With greater family commitments these days Paula doesn't have the time to run weekend tournaments but she is the secretary of the Fred England League, and the junior team she captains has won the league for the last 3 seasons. All the kids want her to be their captain and with this she has recently put together a "B" Team which is also doing very well.
This page only scratches the surface for the incredibly positive impact Paula has had on our game, both locally and nationally. And my wife or not, I couldn't respect that anymore than I do.