The Scotties Junior Giants Development Programme.
Alongside my work with amateur and professional players I have also been heavily involved in the development of the junior snooker scene for several decades. In 2015 I founded the Scotties Junior Giants Programme. The concept includes a thriving Saturday Morning Club, Thursday night group training and one-to-one lessons throughout the week. We also have an in-house open-age league which allows for children as young as seven to experience match play against all age groups on a weekly basis.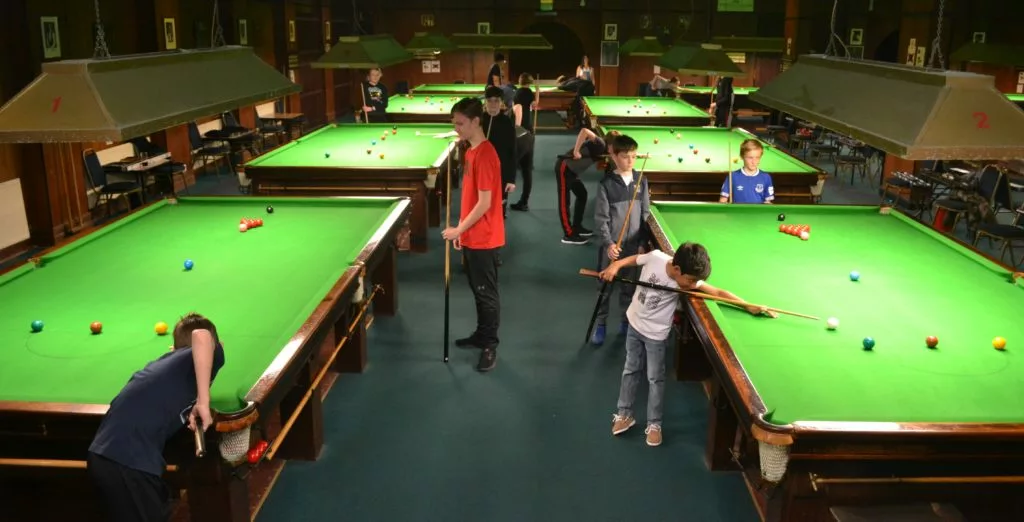 Since its conception we've seen incredible success on a local level but also on a truly global scale. Countless local age-related records have been set by the players, and this includes one of our juniors winning the Merseyside Open at just 15 years of age and subsequently breaking the previous record set by former world champion John Parrott by some 3 years. We have had 3 European champions, a world junior championships finalist, a Q school finalist, World disability champions, an international junior player of the year award and a Guinness Book of Records youngest-ever 147 break in a competitive tournament, which was previously held by Ronnie O'Sullivan when he was a junior. We have also had players make it into the world professional snooker tour.
The success rate has been extraordinary, and the Programme is recognised globally as a great place to be for any aspiring junior player. The latest plans are to work closely with the English Partnership for Snooker and Billiards (EPSB) and also World Snooker to encourage participation through local schools, including girls' schools. In fact we already have two of our female juniors on the World Women's Tour (WWT).

Everything we do from a junior perspective stems from our Saturday Morning Club which is run from 9am to 12 noon and is just £4 per week. This includes 3 hours of practice, tournaments and coaching tips from both myself and our team of coaches.
One-to-one lessons are available also throughout the week.
For any additional information please contact The George Scott Snooker Club on 0151 228 5864, or me directly on 07729 174 345.