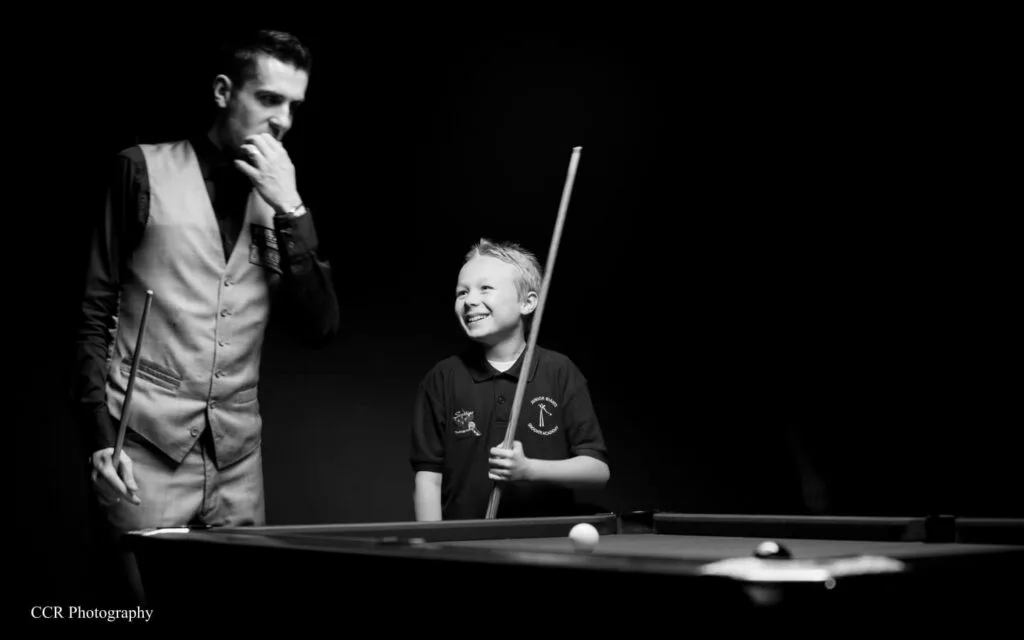 Luke had just turned 7 years of age when he first made the 30 minute journey with his Mum and Dad from Wigan to our Scotties Saturday morning club in 2013. Such a likeable little boy who was so passionate about the game and I could see straight away that he had a lot of potential.
Luke progressed very quickly and by the time he reached 8 he was already becoming an integral part of a very young team which was winning cups in men's leagues.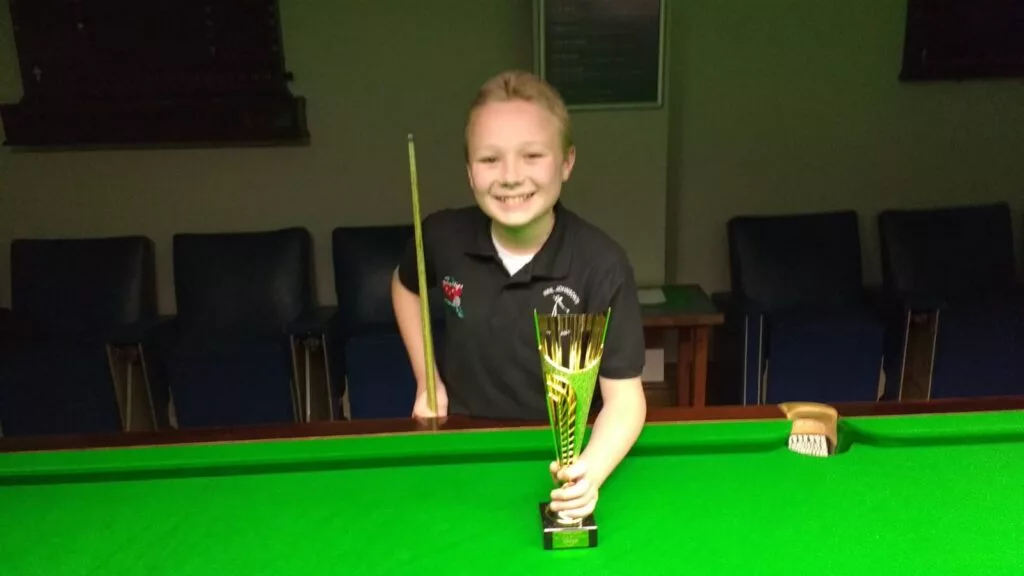 At 10 he was making 40-plus breaks in competitions, and became a junior county champion 2 years on the run. He also broke numerous age-related county and regional records around that time which still stand today.
Luke is now on the EPSB National Junior Tour and was a finalist in one of the events in 2019.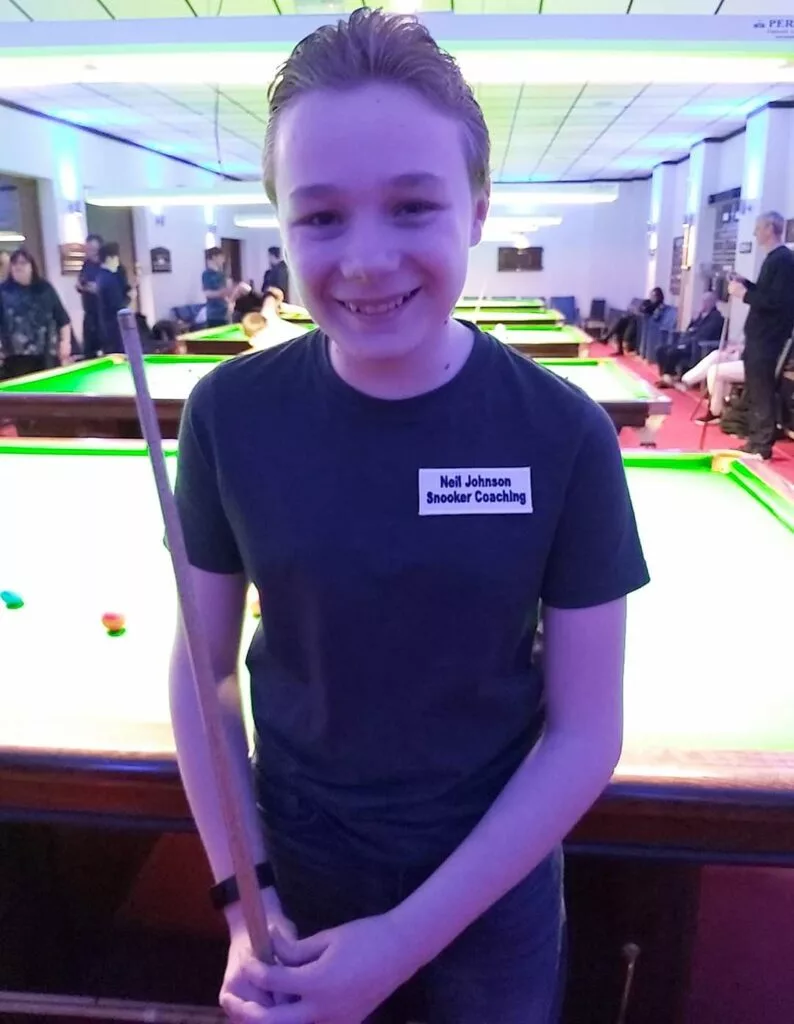 His super smooth cue action is getting better all the time and he strikes the ball so beautifully: a real joy to watch when he's on form. He has recently achieved his first century break in a match at the age of 14.
I cannot do a feature on Luke without mentioning his nicknames, as I've never known a player to inspire so many: Cool-hand Luke, Luke Cue Chalker, the Blonde Bomber, the Baby-faced Assassin, Fluky Luke, Lucky Luke…
He's a lovely young man with a great talent for the game. And perhaps more importantly he never fails to put a smile on your face.
Achievements 2014 – 2020:
Broke multiple Merseyside and Northwest of England age-related records
Merseyside U/12s Junior Champion 2 years running
1st Century Break at 14
Won many leagues and cups in adult leagues
Won individual titles in adult leagues
Holds the record for the most nicknames (haha)