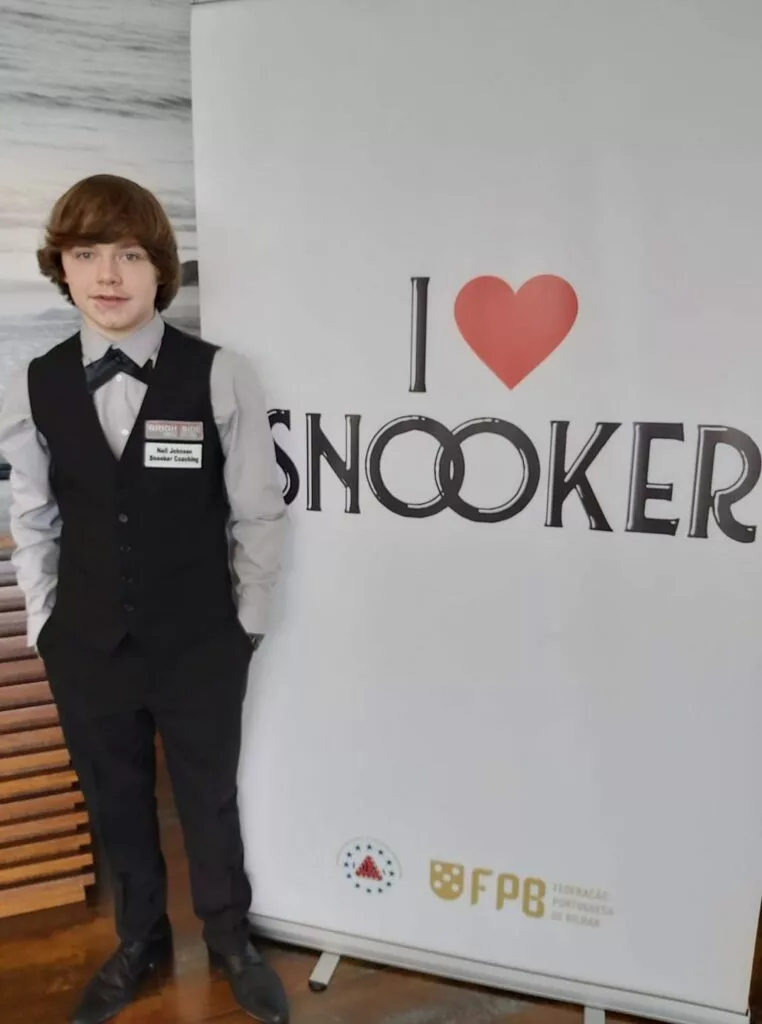 Mikey joined our Scotties Saturday morning club in 2014 at 10 years of age. He was a quiet boy but I could see the determined competitor in him, and it wasn't long before he started showing promise.
He was very easy to teach, and by the time he was 12 he had already developed an excellent cue action, which attracted comment and praise in the club.
At 13 Mikey became Merseyside Junior Champion, and also joined the English Junior Tour, where he reached a final in one of the events.
His game continues to improve and he was recently picked to represent England at the European U/18s Championships in Portugal. This first tournament abroad was all about gaining vital experience but he did very well in winning 4 of his 6 matches before going out in the last 32.
Mikey's development is a very interesting one. His cue action is 'Rolls-Royce' and I believe that if he works hard enough he could become a top cueist.
Highlights
2020 – Reached last 32 of European U/18s (Portugal)
2019 – EPSB Regional Tour finalist
2019/20 – Ranked 4th on the EPSB Regional Tour
2016 – EPSB U/14s finalist
2016/17/18/20 – EPSB finalist
2017 – Merseyside U/14s Champion
2017/18 Merseyside U/17s R/up
Made a 147 in a line up
Made 5 centuries on the run in line ups