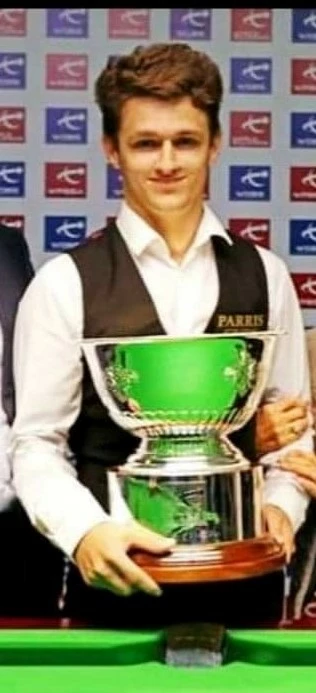 I first met Dan when I started running the Saturday morning junior club in Scotties over a decade ago. He was only 10 years of age at the time but he stood out to me straight away as a fantastic talent.
Dan is calm, kind, incredibly thoughtful and intelligent. He is also an absolute dream to watch playing snooker when in full flight, and has made over 100 century breaks to date.
Dan is autistic, and joined the World Disability Billiards & Snooker (WDBS) tour in 2017. In the following two seasons he won all but one of the tournaments he entered.
Snooker is as difficult a game as there is at the best of times so for Dan to reach the standard he has whilst dealing with an inhibiting condition like autism is an amazing achievement in itself. I have so much respect for Dan as a person. He is as naturally gifted as any player I have taught.