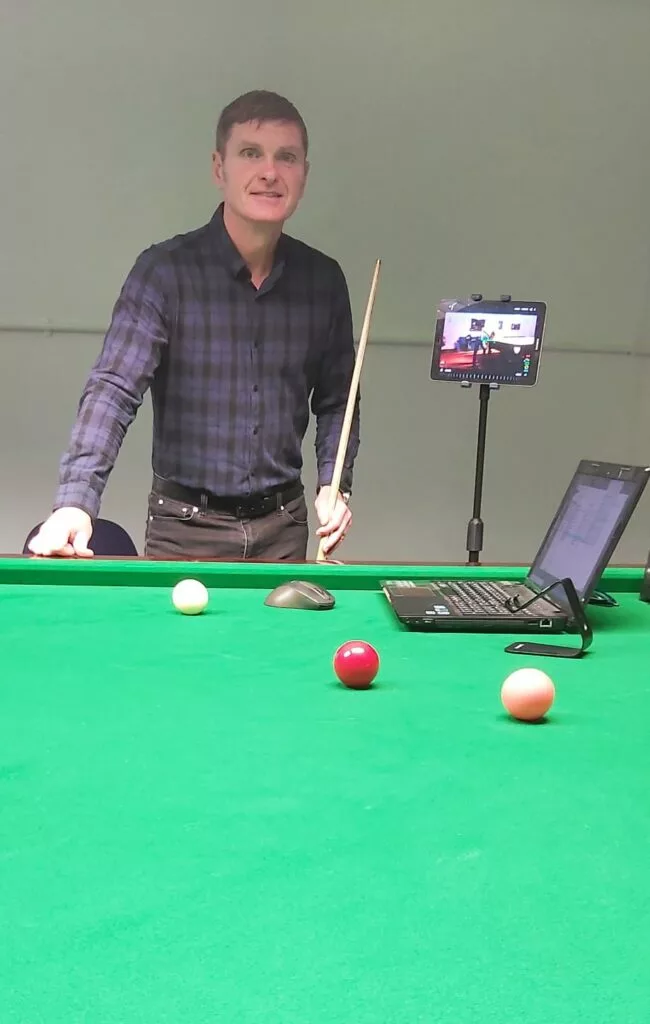 My passion is found in helping as many players of all levels around the world as I can. And with this my goal is to offer as high a level of coaching you could ever wish to receive at very affordable prices.
With my Online/Distance Coaching there are a number of flexible, interchangeable options to help get you started with working on developing your game wherever you live. Here are just a few examples.
Option 1 – Live conference calls assisted by pre-recorded technical segments.
This option is all done in the comfort of your own home or office and designed to not just educate you further, but to also make potentially game changing improvements without the use of a table. We can cover many aspects of the game you would like to talk through and as we do I send you appropriate pre-recorded segments that help to make this almost as good as me being right there beside you and as there's no table at hand in this scenario don't be too surprised if we find ourselves with the ironing boards out to help demonstrate some of the technical areas we discuss.
Option 2 – Video Analysis followed up with a conference call.
I will send you some simple instructions on what video footage and angles are required to enable me to analyse your game and you record yourself (ideally with the use of a tripod/stand). Once I've received and analysed this I will return it to you together with corresponding, real time dialogue. We then follow this up with a live conference call which also includes pre-recorded technical segments.
Option 3 – This is similar to option 2 but the follow up conference call involves either one of us, or both being at a table as we very practically work through our findings from the recordings.
Option 4 – We simply start by both going live to the table and then carry out your lesson exactly as we would if you had come to see me in person.
As mentioned above these options are just a few examples of how online coaching now allows me to provide a very cost effective service to almost anyone in the world. This is something that really excites me for the future as before now very few could afford the expenses that travelling to each other would entail.
For more information about online coaching, please call me on 07729 174345